The crew just staggered in from the desert, back to the comfort of the hotel after a crazy night out in the dunes.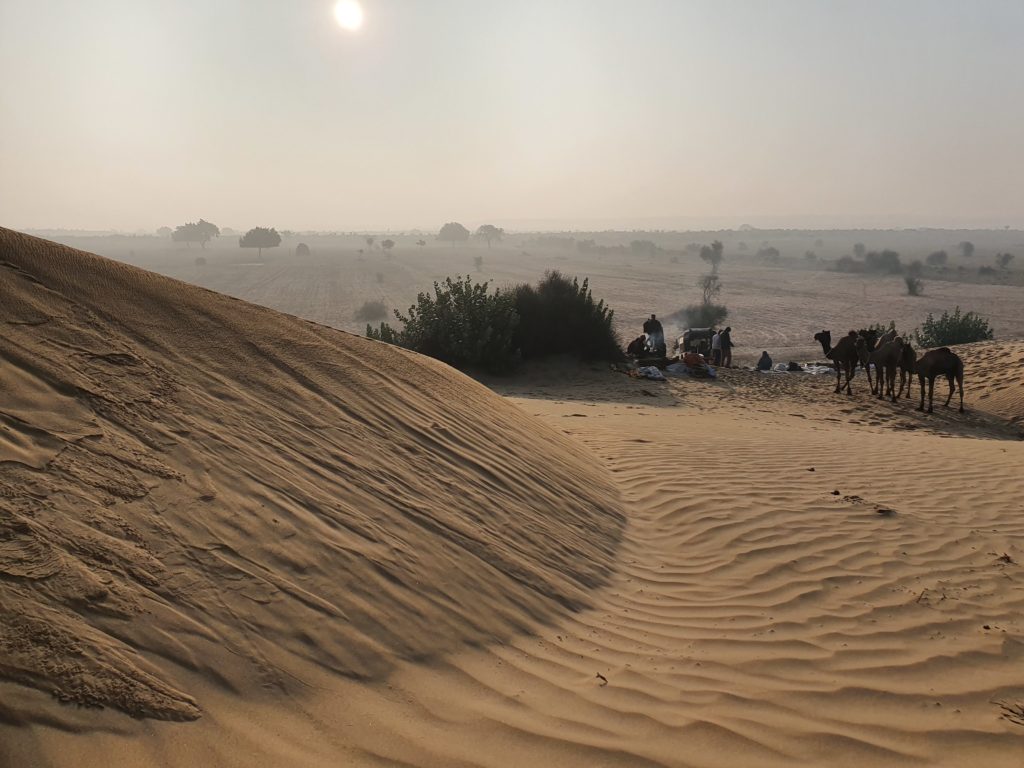 We took a "safari" with a short one hour camel ride – the dromerdary was not really high on anyone's must do list so we went short on that. This was a lot more boys camping that fancy tents and tourist "gypsy dancers".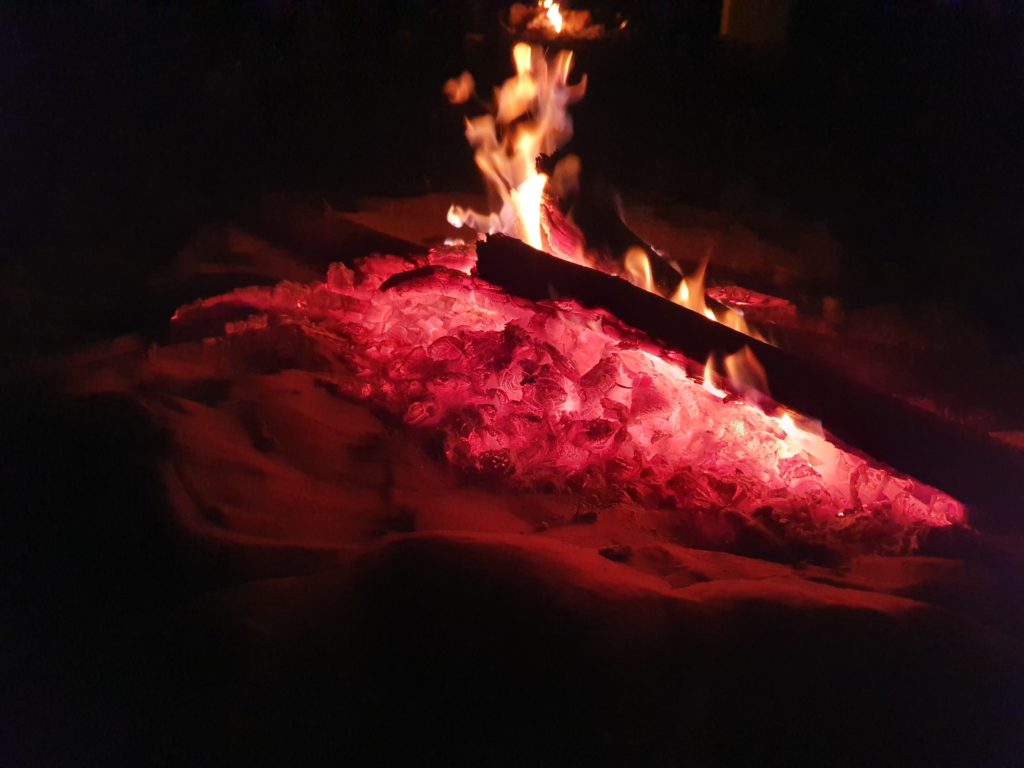 And you can't beat a hand cooked japatti, and some dall over an open fire. We tried Boogly for the first time – I can't reliably describe it as it's a cross between a fried savoy snack and a crunchy pasta noodle. Huddled around the fire eating off the production line was quite something. The chicken tika pieces were to die for. Just knockout camp chow for what turned out to be the coldest day in a century.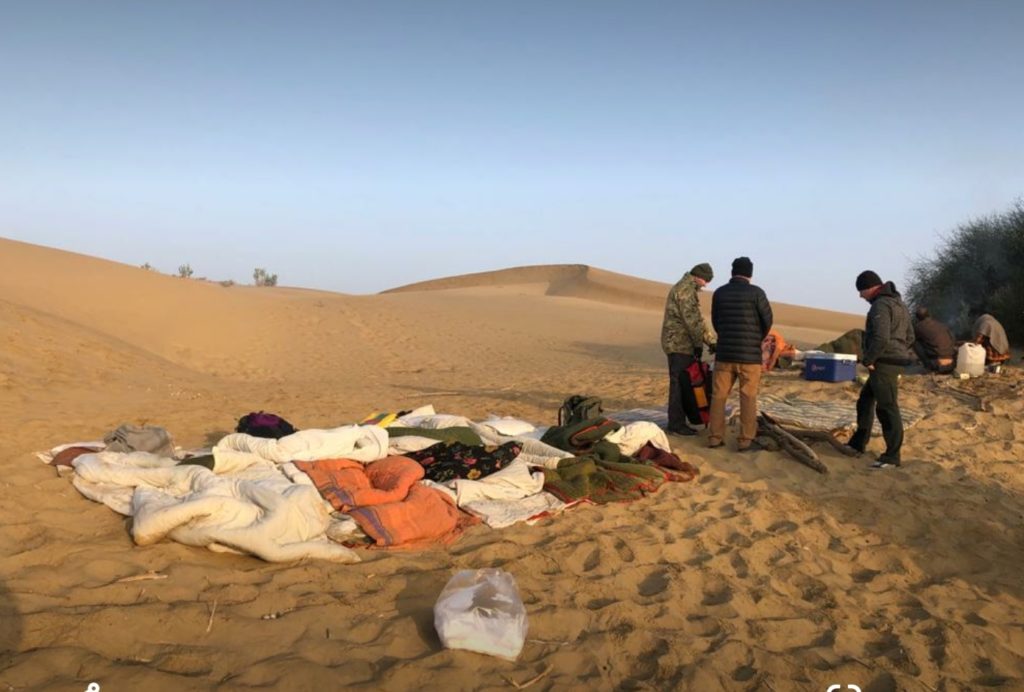 This was by far not the most comfortable night ever, but the stars were just amazing and the long night took on an challenge rating. The blankets weighed 20-odd pounds – really; the sand was as hard as board – which was odd, why not soft and grainy; and the wind blew cold, cold late in the night as the weather closed in. A warm start turned into cold finish as Northern India broke through a century-old cold weather record. Past midnight it was almost wet outside – but not frozen. Five coffin-like pods curled up in a row, really feeling the weight and the warmth of what feel like a mattres.

And now, from the warmth of my hotel bed, with the prospect of a cold night out there I think I might stay in bed with my socks on. As maybe a 1000 booming new years bahangra parties get ready to spark all over the city I might just stay in for new years. It's dam comfetable and warm inside a 15th century fortress, wrapped up in bed with a cup of hot chia…