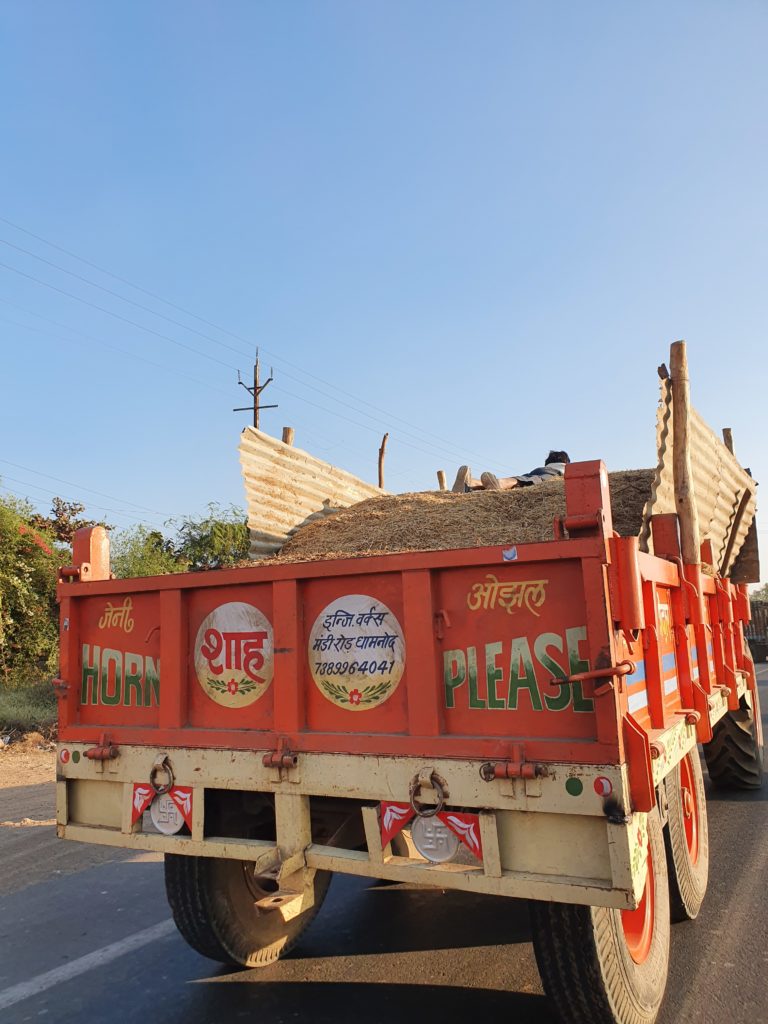 Our journey began more than 4 days ago and I've not had a chance to think. The relative tranquility of our ride setup pre days, soon turned into the reality of the road. We set off from Jaiselmer and made good speed to Jodphur on solid roads. The mayor roadways are often smooth and fast and we made good time. The rolling thunder of the road in India is pretty wild from the seat of a Rickshaw. The noise, the smells, the people – we must have met (and I mean met, so introduced, conversation, goodbye) at least 20 people while they rode their moto bikes along side us.
Having a bike pull along side for a chat and a selfie while driving with one hand is common and unavoidable when you're in an open-sided ride. We become "friends" as they weave skillfully along squashed between us and the oblivion of potholes, dust and dead things that is the near curbside of a major road.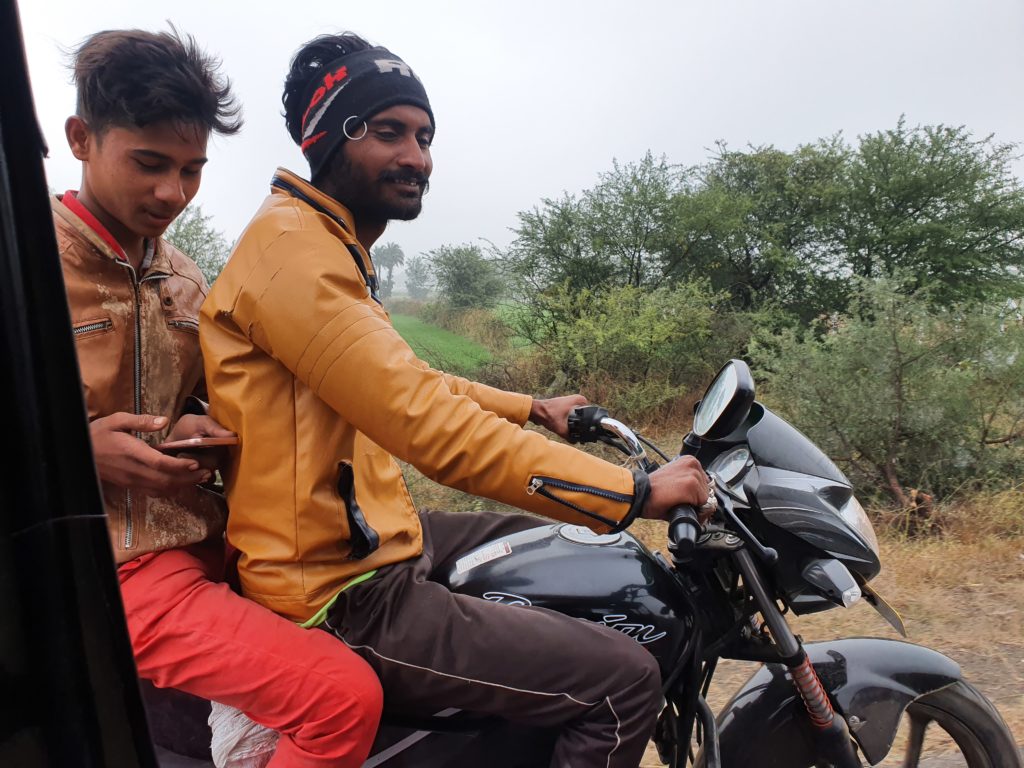 Yesterday (day 3) we broke down 3 times.